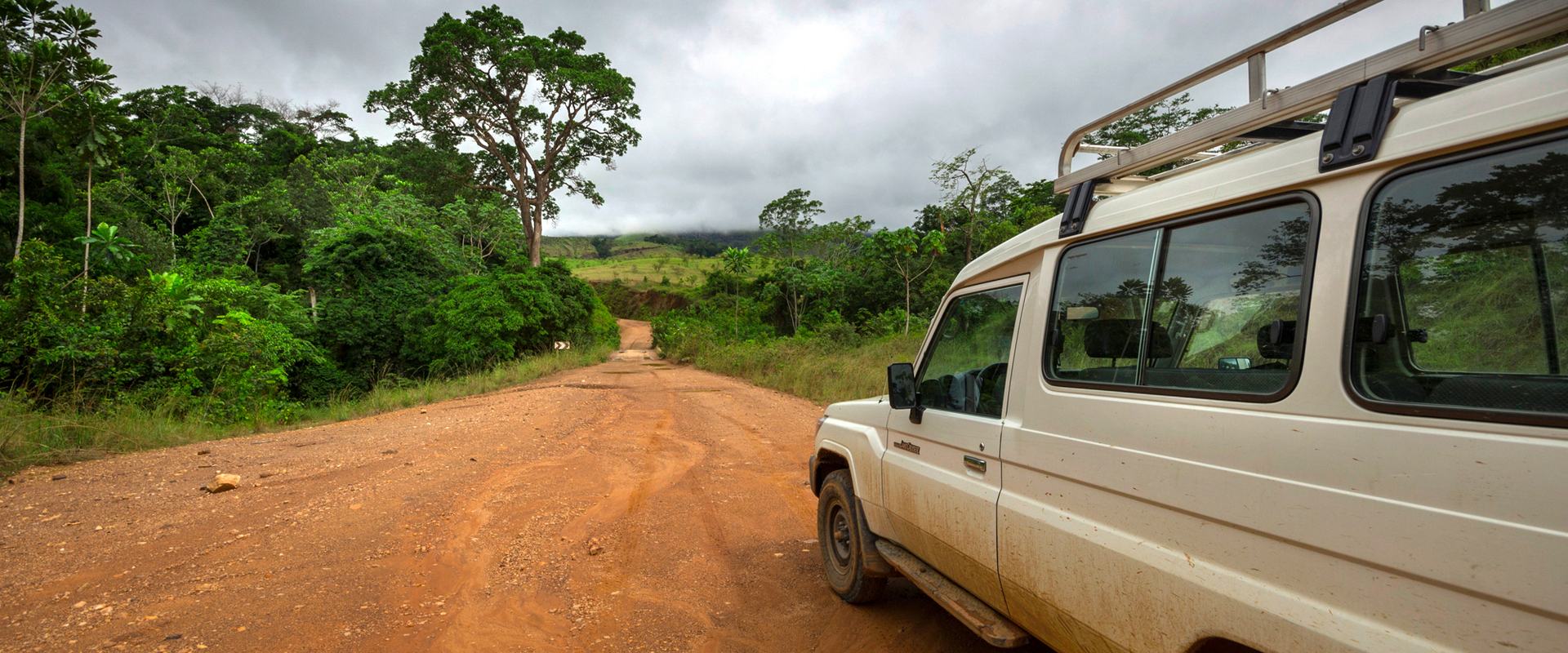 Africa's last living Eden
Gabon Wildlife Camps & Safaris [GWS] unveils new adventures in seldom explored destinations — extraordinary places that most dare to dream about.To make the safari experience effortless, we facilitate the entire ground arrangements including transportation , accommodations, transfers and bespoke itineraries from start to finish.  
Savour the leisurely journey, marvel at Gabon's chaotic culture and splendour, and create your own captivating stories on the road less travelled.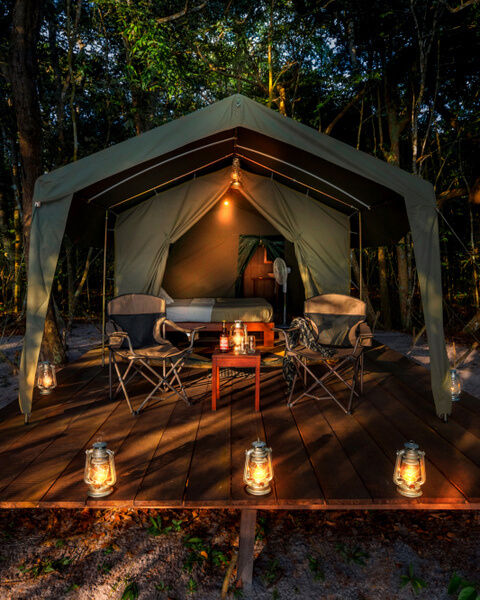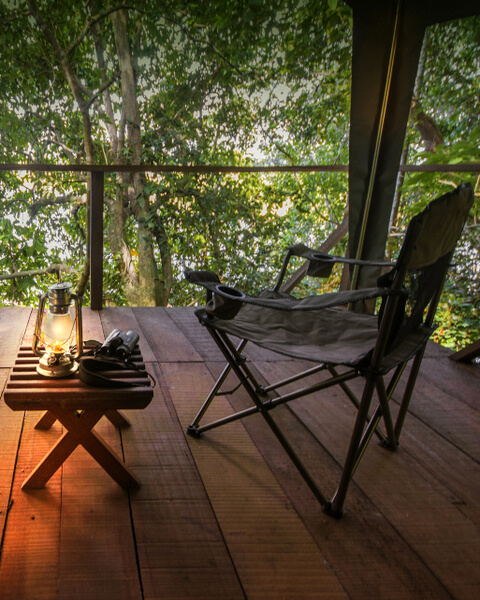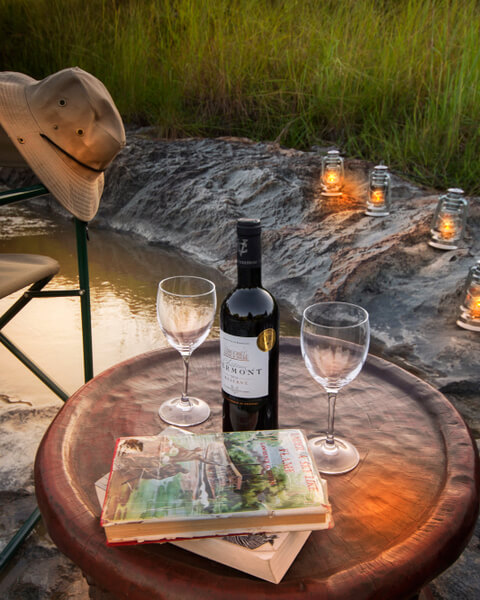 what we do
Gabon Wildlife Camps & Safaris [GWC] offers every guest an opportunity to experience some of Africa's incomparable wildlife encounters and sublime scenery. Along with facilitating your entire ground logistics, we can customise exclusive safaris and adventure packages to individuals and small groups. Our services include reservations at all PGWC and ANPN-managed camps and parks; welcome services and airport assistance, accommodation in Libreville across a large budget-range, airport and hotel transfers in Libreville with a PGWC  driver who will assist with your luggage.
Additionally,  we arrange transportation by boat, short commercial flights, 4 x 4 wheel drives and passenger rail in first class from Libreville to the national parks. All packages are inclusive of in-park accommodation and meals, visits to important conservation and research sites and guided 3, 4 and 7 day safaris to the different parks we operate. We can also package an extended safari or multi-park experience. 
flights
Libreville's Léon M'ba International Airport is the gateway to Gabon and its national parks. Due to the arrival time of most international carriers, guests will be required to spend the first night in the capital. Of the carriers that offer direct or code-share connections to Libreville via Paris, Johannesburg, Addis Ababa and other international hubs include Air France, Ethiopian Airlines, Emirates, Turkish Airlines, KLM, Lufthansa, South African Airways, Qatar Airways, Oman Air, Air India, Rwandair and Kenya Airways.
The airport offers high-speed Internet, which is available for purchase at the Information Desk. Free WiFi connection is also available in the airport's Ekena VIP, Samba Lounge [International Business]and Koussou Lounge [Domestic Business].Other conveniences include a bank and foreign exchange service, baggage service, Akassy Duty Free and other retail shops, a newspaper stand and several modern cafes. The airport is opened daily.
transfers
NRT [Nationale Regionale Transport] has connecting services from Libreville to Port Gentil, Libreville to Makokou, and Franceville and Makokou. Afric Aviation offers connecting services from Port Gentil to Libreville.
Gabon Wildlife Camps & Safaris will arrange the ground transportation and transfers from Makokou to Ivindo National Park, where you will arrive just after 01.00AM the following morning. Alternatively, we can arrange a direct flight from Libreville to Makokou if you wish to shorten the journey for an additional cost. 
In the same way, we can  charter a small aircraft to a small [grass] airstrip from Liberville to Lopé National Park  and  Liberville to Loango National Park.
Your GWC driver will meet you at the rail station and assist with your luggage and ground transportation.                                                                 

by rail
Aboard Gabon's Transgabonaise Railway [Trans-Gabon Railway] is a rare opportunity to enjoy Gabon on the more. What's more, it's the fastest way by ground to reach the national parks' rugged interior.
The train station is located at Owendo, 9km south of Libreville.
The Trans-Ogooué Express stops at Ndjolé, Lopé, Booué, Ivindo, Lastoursville, Moanda and Franceville. Operating Monday, Wednesday and Friday, you leave Libreville at 6.50pm and arrive in Lopé at 1.03am and in Franceville at 6.51am.             

The service includes three classes for passengers; VIP and First Class with both classes offering to air-condition [the latter is what PGWC provides. An upgrade to VIP class is available for a nominal cost]. The Second Class passenger service is for basic travel. The train also features a dedicated restaurant car but we recommend that you bring your own food and bottled water.                          

The second rail service, Equateur stops at all stations between Libreville and Franceville.
..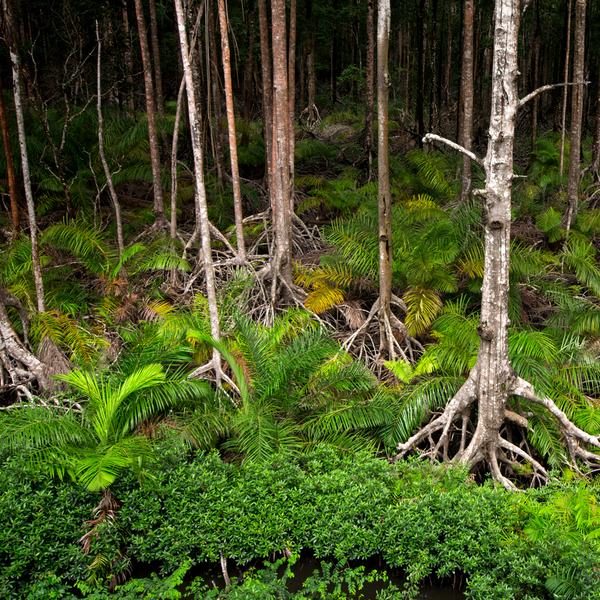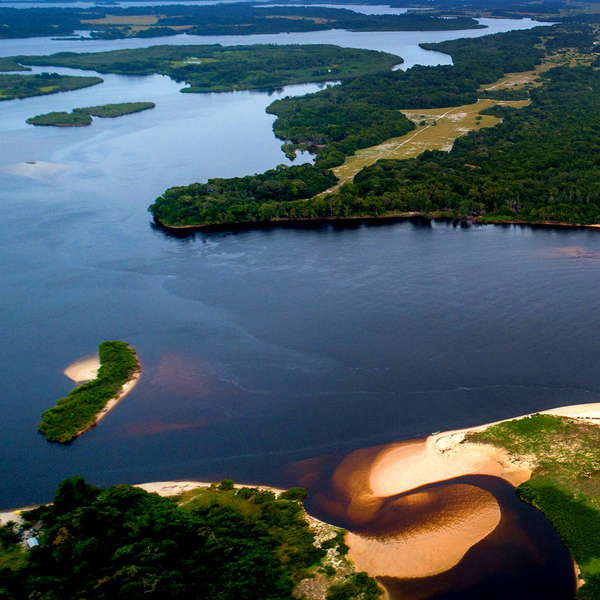 by boat
Arriving in Pongara or Loango National Park by passenger boat will give you an opportunity to experience Gabon's tidal backwaters and estuaries in all of their inherent beauty.
There are several passenger boats that operate during the week between Port Môle, Libreville, and Port-Gentil.
If you're travelling to Pongara National Park, you will leave from Libreville's Michel Marine. The park is less than an hour away and offers a  wonderful introduction of Gabon's natural bounty and wildlife. 
Several safaris in

Ivindo

, Loango and Lopé National Parks will include leisurely trips in drift boats and pirogues [dugout canoe].
..
by road
During the wet seasons [from October to December and February to May], the roads are slow and are often impassable. For this reason, we recommend that you arrange all transfers to and from the national park with us.
If you do decide to drive independently, you should only travel in a 4 x 4 wheel drive and are experienced in driving under challenging conditions. We also recommend that you never travel at night as roadside services including towing and repair services are hard to find outside of the capital.
Foreign visitors will require a valid international driver's licence | permit and proof of insurance. 
There are several major international car rental companies including Alamo, Eurocar, Budget and Avis. It is advisable that you pre-purchase your car hire package including all relevant insurances before your departure.
..