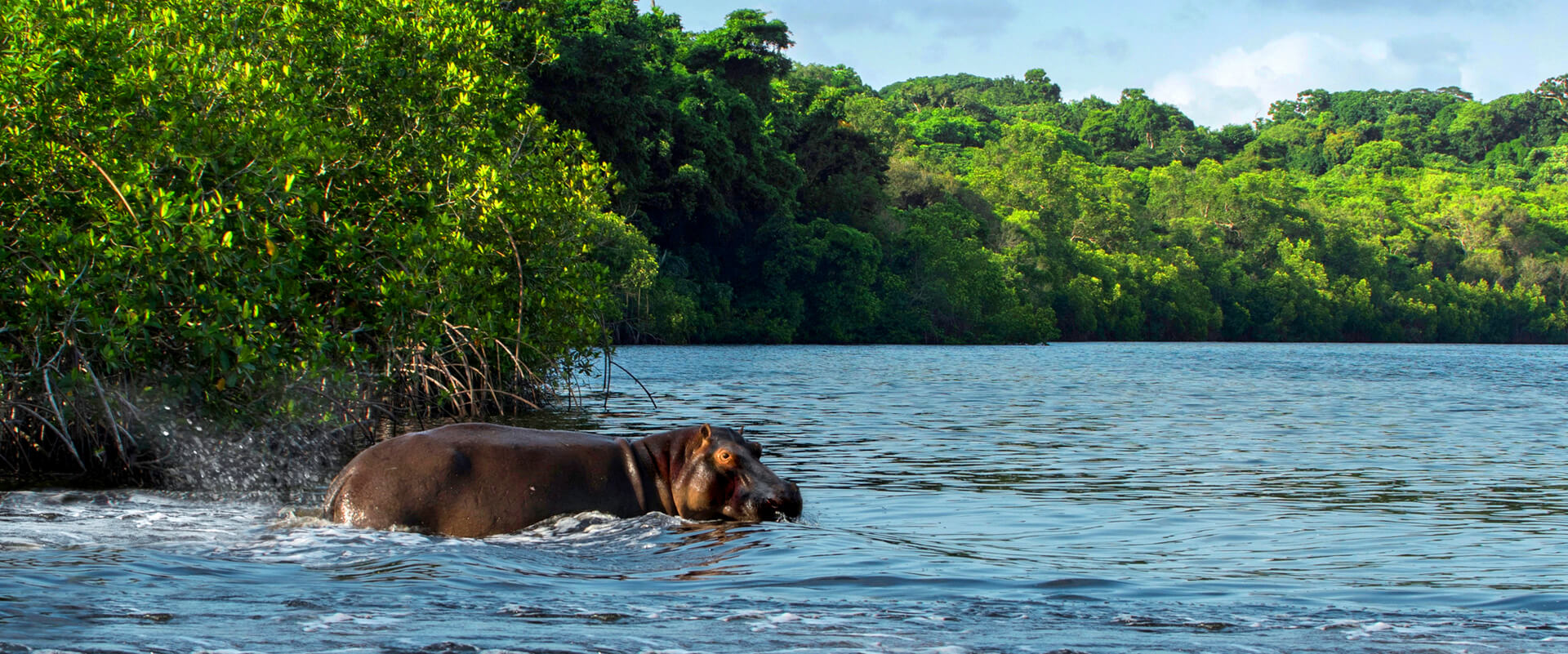 Plan your Adventure
Plan your all-inclusive itineraries and book your reservations with us today. As Gabon's premier national park concessioner, our commitment is to help you or your group enjoy an incredible national park experience from start-to-finish as we collectively work in partnership with Agence Nationale Des Parcs Nationaux Du Gabon [ANPN] to protect and preserve the rich biodiversity for future generations.
We can accommodate small groups, single travellers and couples [aged over 18-years] of up to 8-12 persons on all Lopé, Ivindo, Loango or Pongara National Park safaris.
Our all-inclusive packages feature overnight accommodation in Libreville, hotel transfers [and return] with a GWC driver, transportation by boat, plane or vehicle from Libreville to the national park, guided safaris with experienced trackers, park permits and meals in the park. Additional nights in the capital or at any of the national park camps we manage can also be requested. Additionally, we can arrange charter flights by request and combined sports fishing and safari packages at Loango National Park. 
We welcome small groups, couples or single travellers of up to 8-12 adults. Special packages for families in Pongara and Loango National Parks are available upon request.
Our reservation hours are Monday – Friday: 8.00am – 4.00pm.

Quote the package number with any reservation enquiry

Include any additional services that are required in a separate email such as accommodation in Libreville, transportation, etc.

See our page on Visas and Yellow Fever Certificates.
See our page on What To Pack.
Gabon Wildlife Camps & Safaris accepts Visa or MasterCard only at our head office in Libreville. If you wish to confirm a group booking with cash payment via our bank, please contact us for further details. Our reservations team will assist you with the required paperwork for international money transfers.