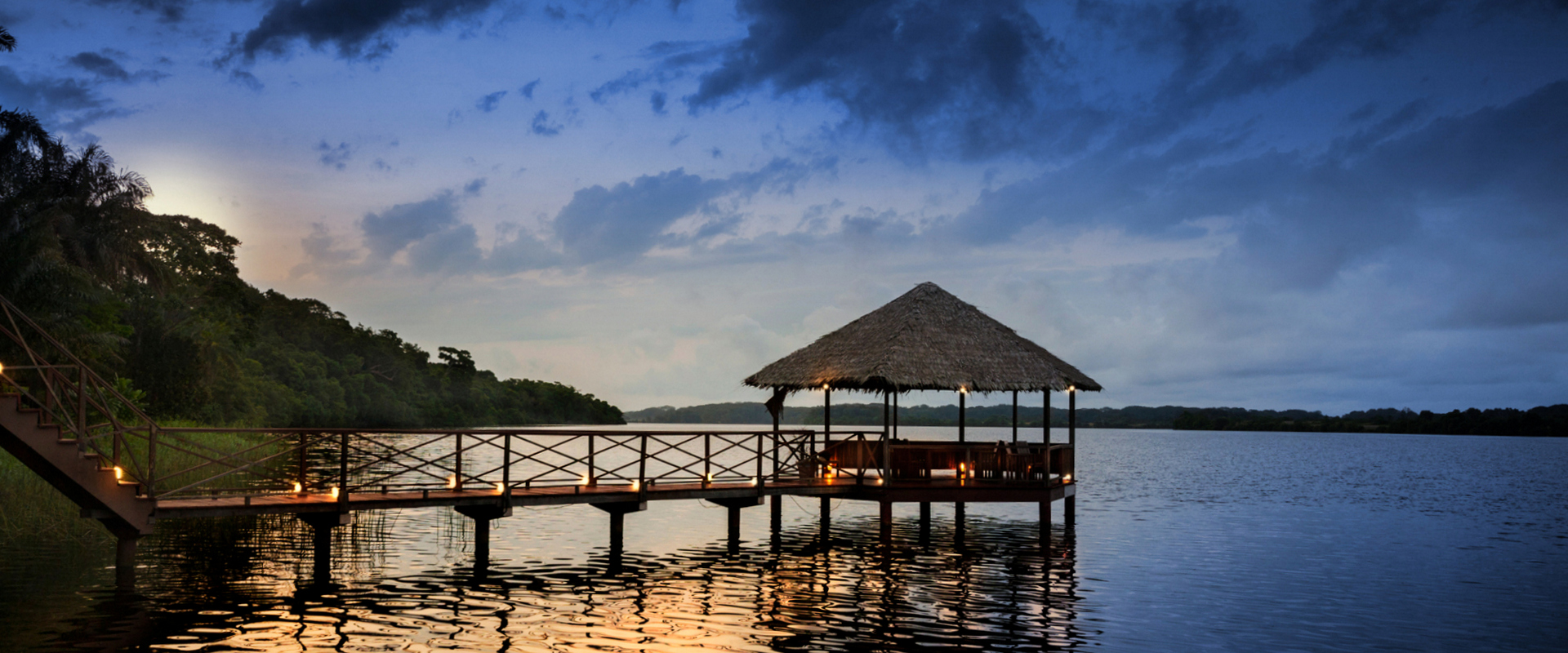 Our Wildlife Camps
Experience a variety of bespoke wildlife safaris, sports fishing, bird-watching, conservation treks and exclusive national park camp stays within Parcs Gabon's network.
As a Gabon Wildlife Camps & Safaris guest, you will enjoy some of the most astonishing wildlife encounters and unspoiled locations ever experienced in Central and West Africa. With eight, low-impact tented camps, bungalows and nature camps located in the heart of Loango, Lopé, Pongara and Ivindo National Parks, our expert team will also create the entire planning of your accommodations, transfers and bespoke eco-safaris so that your special interests are at the forefront of your national park experience.
Our core vision is to safeguard and conserve the four national parks we operate and manage in for future generations. 
We welcome you to join us on a journey of a lifetime.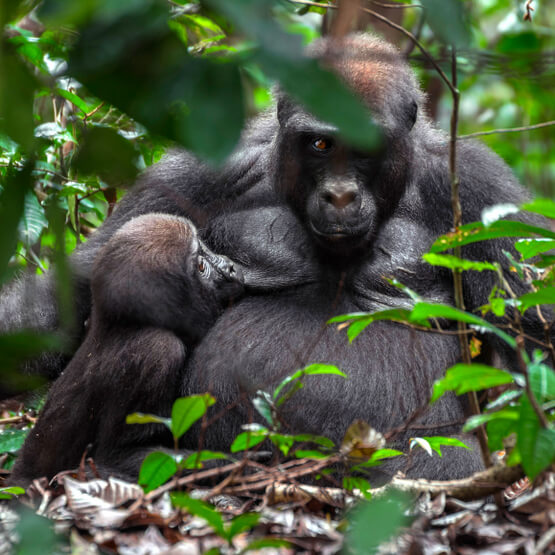 loango national park
Considered the ultimate safari destination in Central and West Africa, Loango is characterised by its wild coastal waterways, remote beaches and miles of untouched savannah and rainforests. Also a natural refuge to a variety of marine life, primates and other exotic mammals including the mythical 'surfing' hippos and forest elephants, the park's other star attraction includes families of western lowland gorillas, reptiles and hundreds of bird species and migrating sea turtles. On the park's safari circuit, you can move with the wildlife at Loango Lodge and three different satellite camps. For anglers, the park's island-dotted lagoons are also a paradise for record-size tarpon and our catch-and-release fishing programs include optional safari packages and multiple park stays.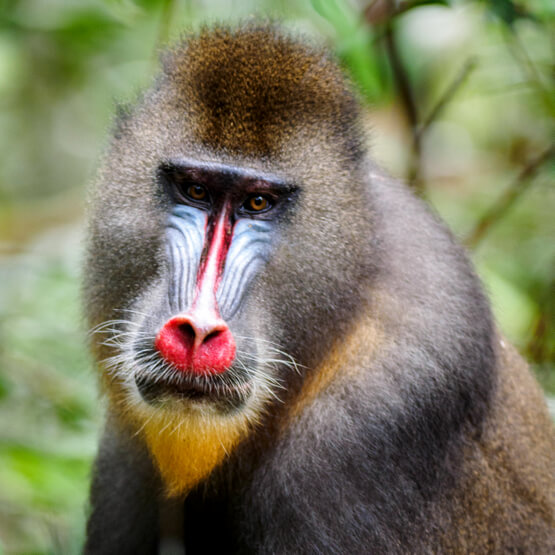 lopé national park
Intersected by the equator and the Ogooué River, the UNESCO World Heritage-listed park is one of Africa's most vital primate habitats including the African mandrill and suntailed guenon. Hemmed in by vast expanses of savannah, mist-covered hillsides and enclaves of ancient rainforest and forest gallery; Lopé is equally an important refuge for forest elephants, buffalos, western lowland gorillas, chimpanzee and scores of new-world monkeys. Archaeological findings from the Stone and Iron Ages equally connect Lopé with its past; with its ancient migratory and trade corridor revealing Gabon's important role in the evolution of the African people.
For the ultimate safari experience you will stay at Moabi Tented Camp in the heart of Lopé's lush grasslands.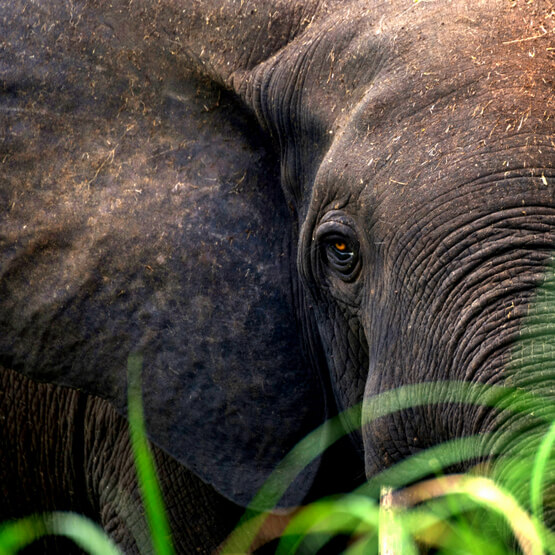 ivindo national park
One of the most alluring parks for intrepid travellers, Ivindo is an ecological treasure — rich with wildlife habitats for large and small mammals,  reptiles, hundreds of bird species and rare flora. More incredibly, it's blessed with three thundering waterfalls; known as the 'Wonders of Ivindo,' serpentine rivers and an ancient forest clearing; the UNESCO World Heritage-listed Langoué Baï. Lauded as 'Africa's Last Living Eden,' here the wildlife viewing is exceptional, with the surrounding forest and mineral-rich baï abound with the largest gathering of forest elephants and western lowland gorillas found in Central Africa.
You either stay at Kongou or at Langoué Baï, two forest camps that are tailor-made for intrepid travellers.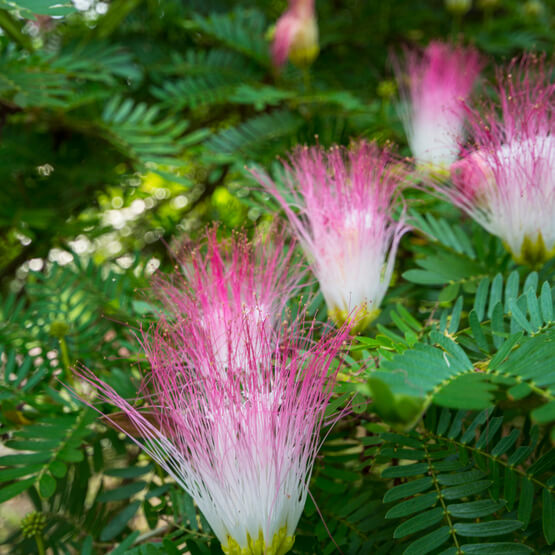 pongara national park
Just a short boatride from Libreville, Pongara is renowned for its dense mangrove swamps, protected marine life and scores of primates. For marine buffs, you are also in for a spectacular treat during the migration season with endless sightings of humpback whales, dolphins and sea turtles — a vital breeding ground for thousands of leatherback, olive ridley and hawksbill who come to shore to nest. If time permits, explore just beyond the shoreline where the estuary and jungle collide beneath fingered mist. Here on a drift boat excursion, you will see leaping mudskippers and the occasional crocodile.  Yet is it at nighttime where you can truly kick back and enjoy a sundowner amid the sound of the rolling Atlantic waves. Never crowded and just the way we like it.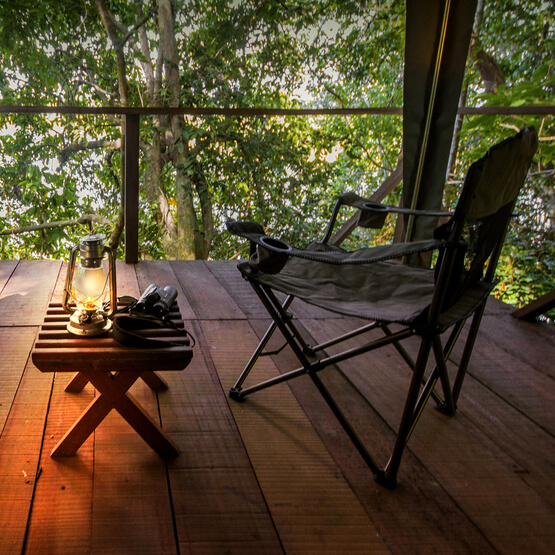 akanda national park
A day trip from Libreville to the picturesque bays of Mondah and Corisco will reward you with hundreds of sightings of migratory birds, nesting sea turtles and tidal marine habitats. In the same way, its submerged wetlands also act as an ecological portal into a labyrinth of entangled mangroves and dense jungle canopies  — a verdant expanse of gargantuan trees and exotic plants including lush jungle ferns and wild orchid which carpet the forest floor.
On a boat trip along the omnipresent waters, you may glide past scampering monkeys and chimpanzees in overhanging treetops; bathing forest elephants and nesting stork. Perhaps even a crocodile or pods of hippo.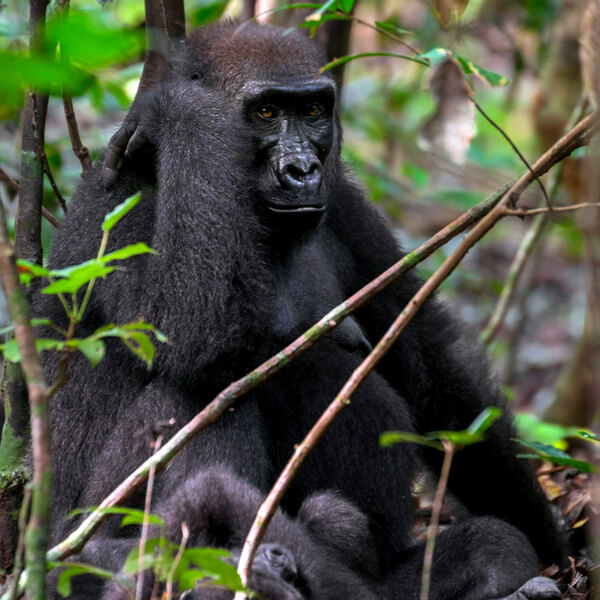 minkébé national park
The largest national park within Gabon's national park network, Minkébé is studded with intersecting rivers, inselberg forests and marshy swamps. Beautiful settings which collectively serve as a natural refuge for many endangered wildlife; lowland western gorilla, forest buffalo, giant pangolin, sitatunga, red river hog, duiker, chimpanzee, black colobus and crested mangabey, bongo antelope, golden cat, crocodile, a host of birds and the largest population of forest elephants in Africa.
Beneath the towering forest trees lies the ancient spirits of forest pygmies — Baka, Fang, Kwèl and Kota — Gabon's tribal descendants who still enrich the region with cultural ceremonies and local superstition.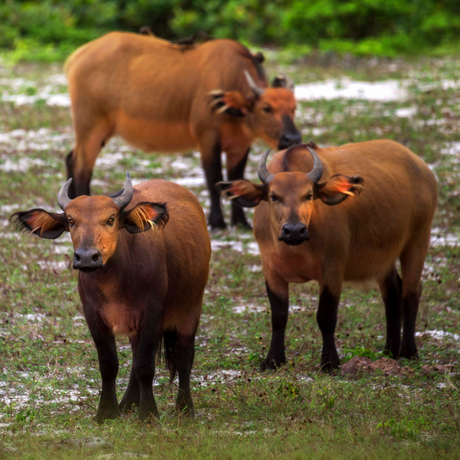 monts de cristal
A botanist's nirvana, you can explore the park's coastal forest teeming with rare plant species, forest mammals and small primates; colourful mandrills and suntailed monkeys. With year-round rainfall and intense humidity, the park is constantly shrouded in clouds and mist, a lifeline to countless tropical blooms such as wild orchids and vibrant pink begonia that flourish along the mountain slopes.
In the same way, Monts de Cristal is a magnet for lepidopterists in search for hundreds of colourful butterflies. Beautiful mottled-green nymph, forest queen & king emperors and paradise skipper. Also studded with scattered villages, the park doubles as a great introduction to Gabon's local culture.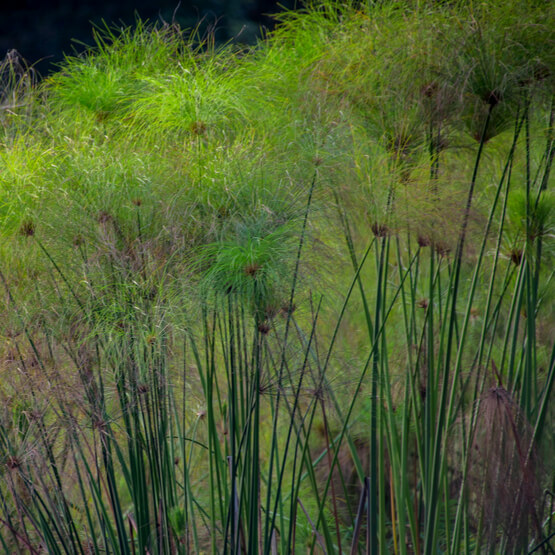 mayumba national park
Primarily a marine park fringed by a golden beach and sculptured sand dunes, Mayumba is one of the world's most important nesting sites for migrating leatherback turtle. Out to sea, the park spans 15 kilometres of protected marine habitats for migrating humpback whale, bottlenose dolphin, manta rays and sharks. On a chartered excursion, you can enjoy surreal encounters with breaching whales and other exotic marine life.
Adding to the bounty of Mayumba's natural beauty is its rich coastal vegetation; entangled forests and marshy savannah; unspoiled refuges for monkeys, migratory birds, forest elephant, buffalo, hippo and Nile crocodiles. Under a night sky, the leopard also comes calling.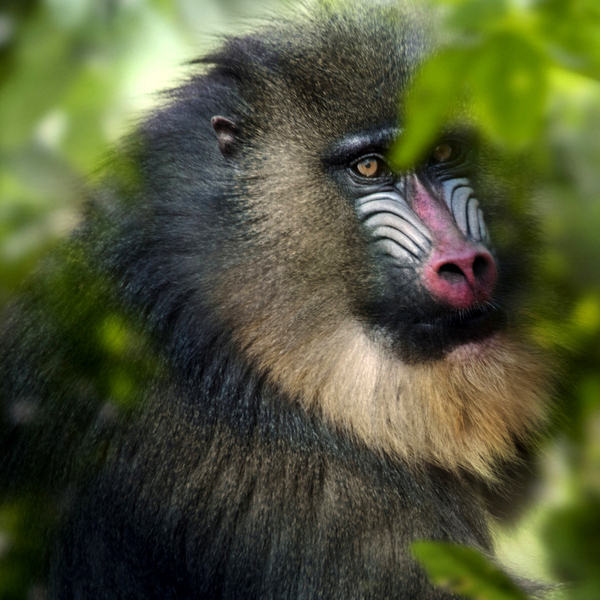 waka national park
Renowned medical missionary and humanitarian, Dr Albert Schweitzer once observed four hippos on a sandbank along Moukalaba Doudou's Ogooué River. Taking in the unbridled simplicity and beauty of the setting, this vision became the cornerstone of his philosophy; Reverence for life.
The park's ancient savannah and forests also leave lasting impressions and serve as vital ecosystems for many species of flora and fauna including the largest concentration of primates in Gabon. Even more sublime, the park is a place of cultural significance for the forest-dwelling Tsogho people who founded Bwiti religion, an ancient spiritual order that meshed in ancestral beliefs with modern Christianity.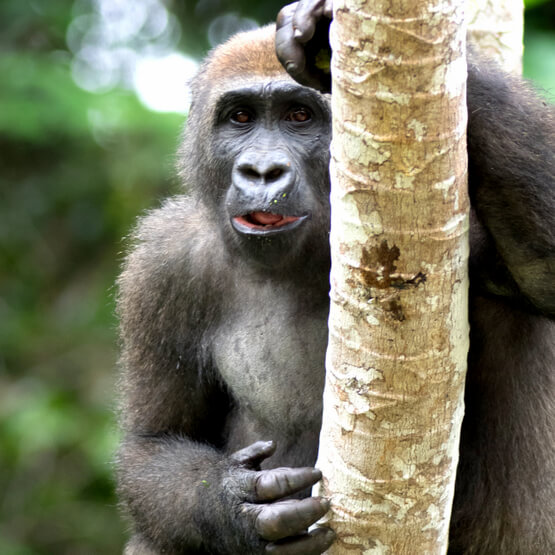 moukalaba-doudou national park
Rugged and diverse, the third-largest park is a high-density refuge for over 5000 western lowland gorillas and chimpanzees. Along with its star attractions, Moukalaba Doudou's beguiling setting offers even more thrills for birdwatchers. Trek through the park and you will see more than 380 rare and endemic species including black-backed barbet, black-headed batis, fiery-breasted bush shrike and fishing owl. Fanning across Nyanga Plains at the mouth of the Nyanga River and Rembo Ndogo Lagoon are also a series of immense papyrus and raphia marshes, equally a magnet for herds of waterbuck, hippos and forest elephant. Here, guided game treks are a great option.
mwagna national park
Rich in biodiversity and spanning a landscape where intersecting rivers and virgin forests cast a tapestry of shadows beyond the eye can see, Mwagna also boasts the second-largest rainforest in the world. Aromatic wild gardens that coil around ancient trees. Ancient inselbergs that rise to 1000-metre peaks.
Declared a World Heritage-listed site, Mwagna is an undisturbed haven for forest elephants, forest hogs, western lowland gorillas, bongo antelope, reptiles, and rare endemic bird and plant species. Follow the trail to its ancient baï, and you will lead to Africa's lost world — also sacred to the forest pygmies.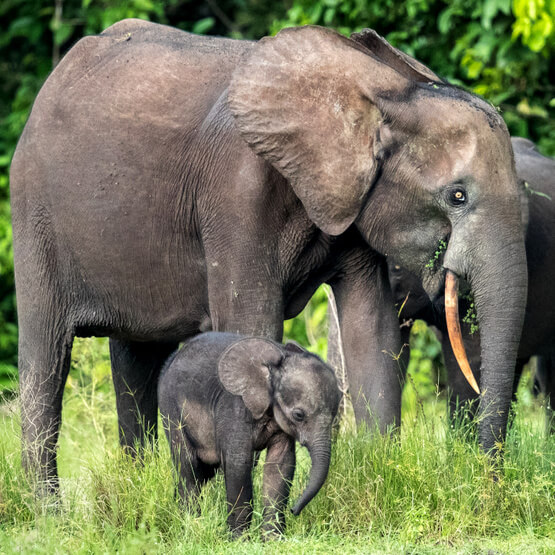 birougou national park
Also known as Monts Birougou Wetlands, this UNESCO World Heritage [Tentative] listed park nestles in the midst of the Chaillu Mountains and Mt Birougou, one of Gabon's highest peaks. Yet it is its lush stretch of ancient savannahs and rainforest that is the main drawcard; a natural refuge to a host of primates including the suntailed guenon, an endemic species to Gabon that was discovered less than 30 years ago.
Adding to the park's wild beauty are the thundering waterfalls that crash into white-water rapids and past several prehistoric caves that date back to 40,000 years ago. And along the waterways, herds of forest elephant, forest buffalo and myriad wildlife can be seen any time of the day.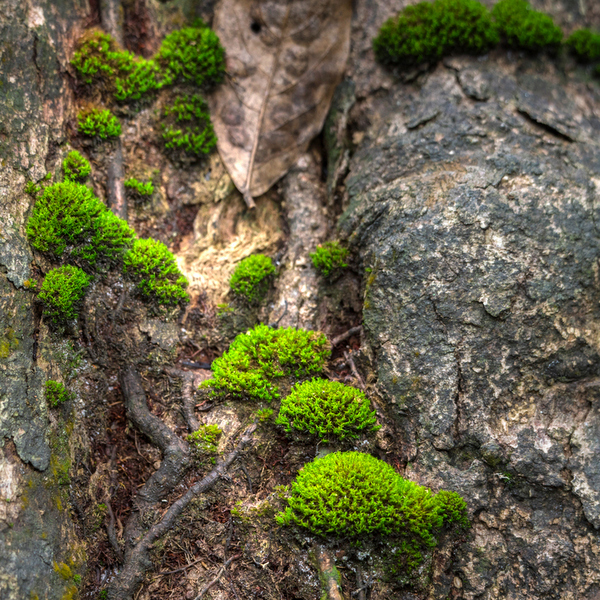 plateaux batéké national park
Bordering the Republic of the Congo, the region is renowned for its vast ocean of grasslands that criss-cross immense equatorial forests, archaeological relics and multi-coloured cirques that bedazzle in hues of salmon-pink and orange. Here in the midst of all this natural beauty, nature lovers can come face-to-face with brightly-coloured butterflies and assorted tropical birds. There are over 600 species of birds in the park — 24 of them are endemic. You can also navigate wilderness trails studded with chimpanzee, pangolin, bongo antelopes, sitatungas, duikers, forest elephant and forest buffalo, and a varied cast of nocturnal predators including Gabon's big cats. The big draw, however, are the smaller populations of western lowland gorillas — scattered troops that live sheltered within the impenetrable jungles.