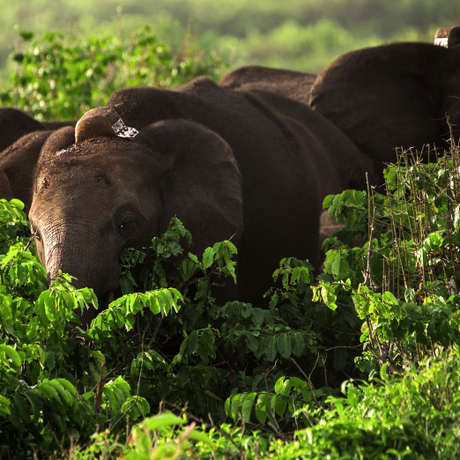 mangroves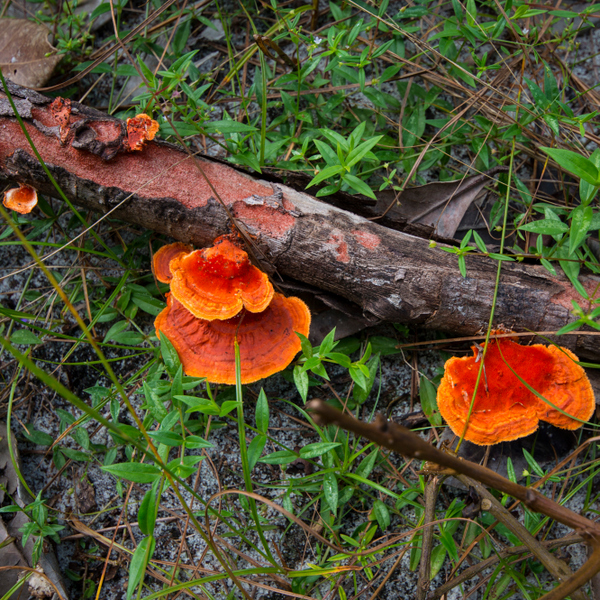 savannah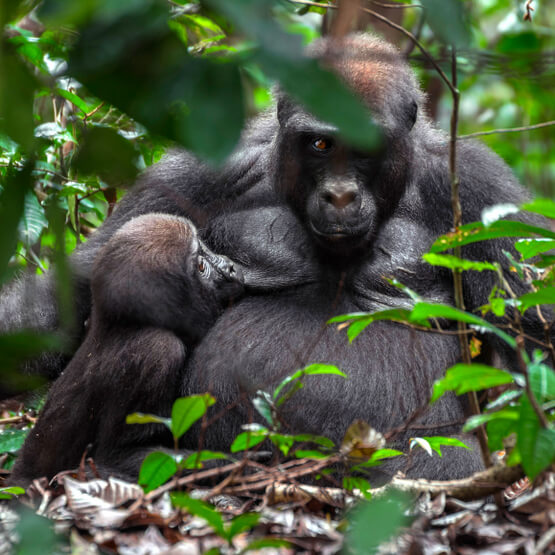 rainforest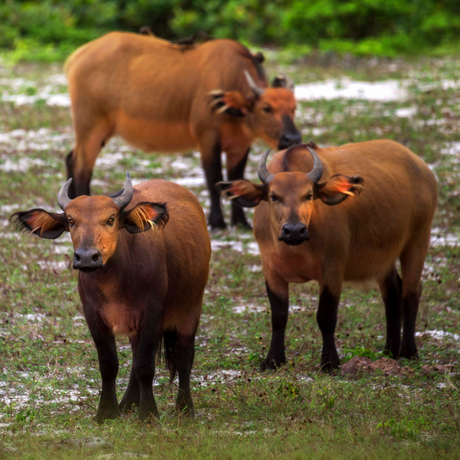 coastal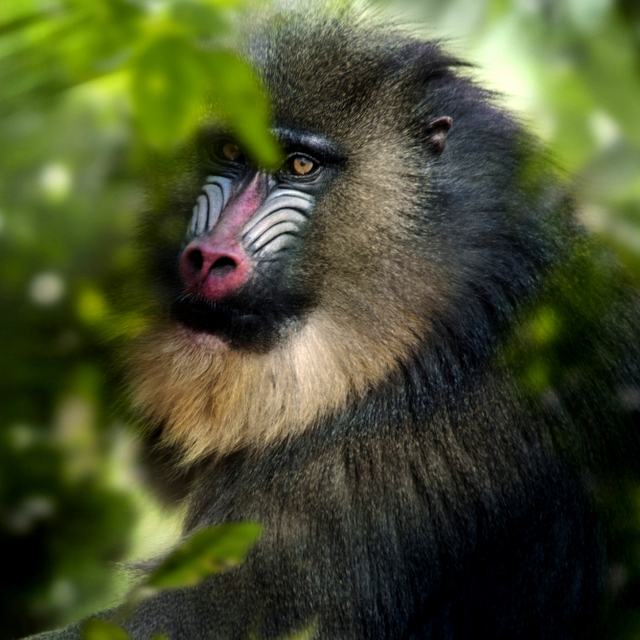 forest gallery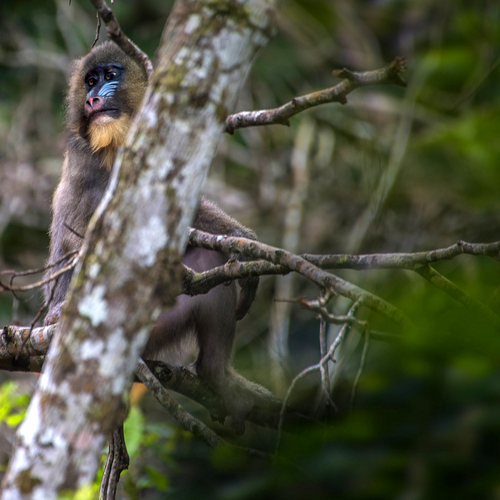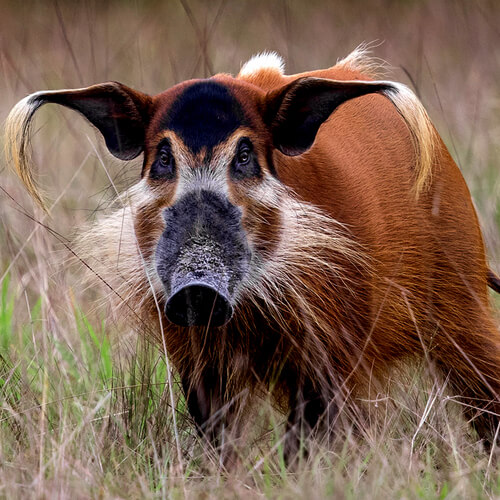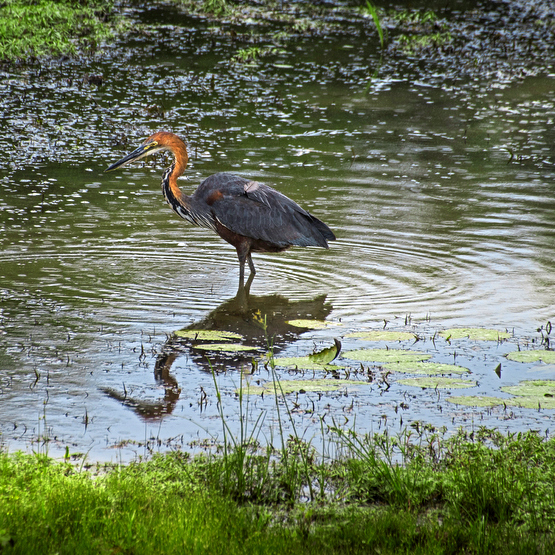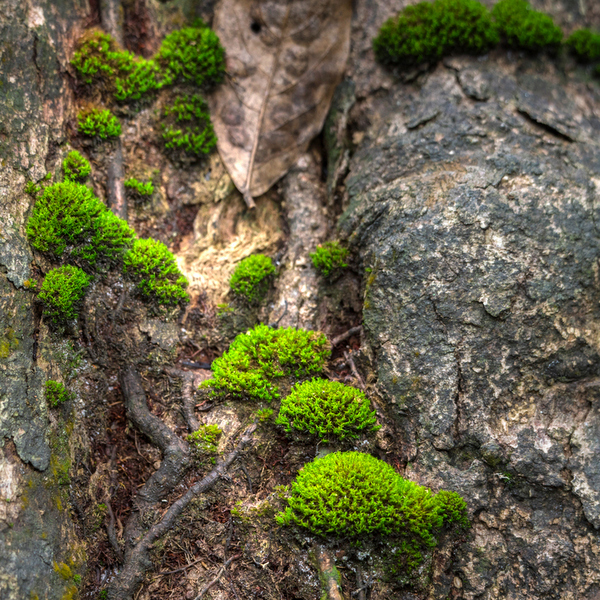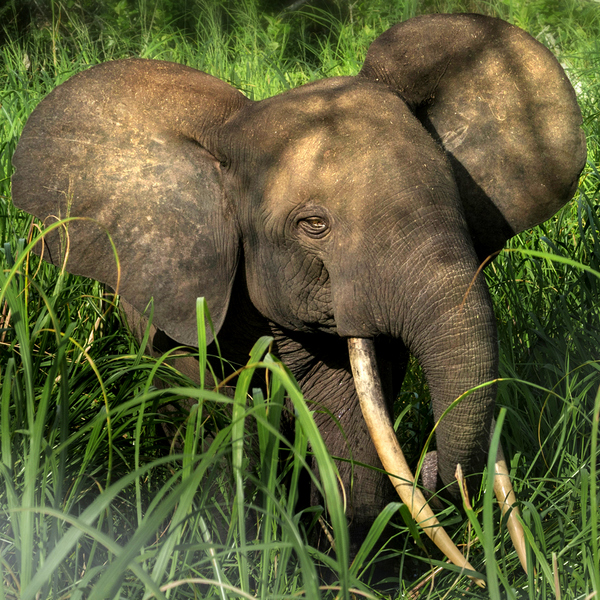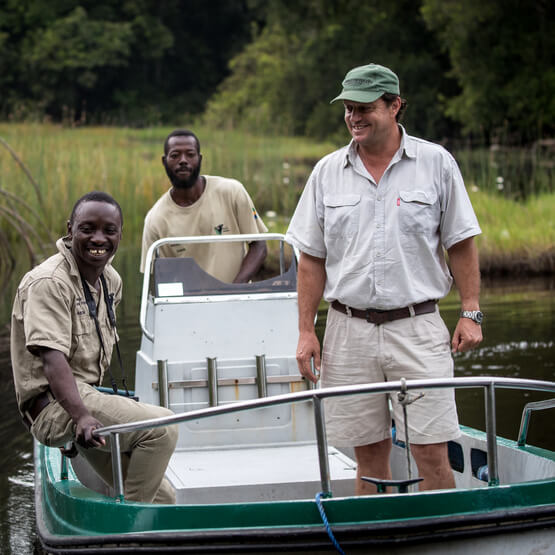 tracking primates
Track collared mandrills on a trail to one of their secluded habitats with our expert tracker. Also visit the SEGC Field Station, where you can also learn more about the individual troops and environments [we only allow four guests on any single day to view them]. On a nighttime safari of the savannah, view the park's nocturnal creatures including African civets or even a golden cat before returning to camp.                                                
Where:               

Lopé

Camp:                  Moabi Tented Camp  

Group:                 Up to 8 guests    
jungle expedition
Retrace the epic Megatransect expedition and view the 'lost natural world' at Langoué baï — one of Central Africa's five most important forest clearings. Watch WCS Gabon conservationists track and collate data on the forest elephants along with the largest gathering of forest mammals from the baï's observation platform — a place where you can also make camp. Close to Kongou, you can trek  heart of Ivindo's rainforest and sleep at a 'nature' camp by the river.
Where:                

Ivindo 

Camp:                  Kongou Forest   

Group:                 Up to 6 adults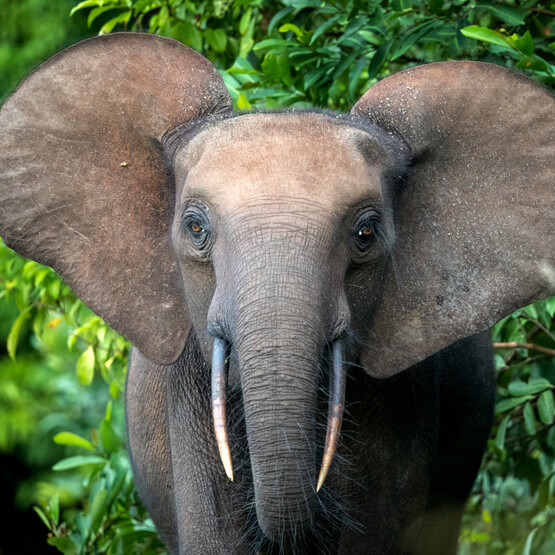 wonders of ivindo
Visit the Wonders of Ivindo; Kongou Falls and Mingouli Falls [Djidji is optional trek and requires an extended itinerary]. Blaze the trail in search of western lowland gorillas. Enjoy nature walks through the lush rainforest teeming with wildlife. Glide along the Ivindo River by pirogue or in a drift boat past wading elephants, buffalos and hippos. Sleep at a classic Gabonese 'nature' camp in Ivindo's rainforest.
Where:                

Ivindo

Camp:                  Kongou Forest

Group:                 Up to 6 adults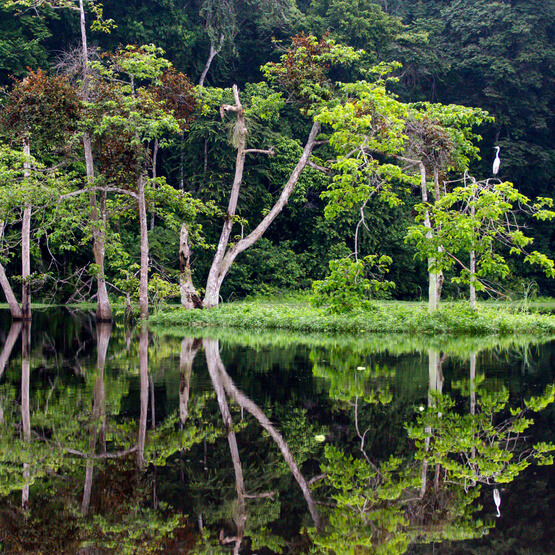 gorilla treks
Trek the wild jungles of Loango National Park with an expert tracker and visit a family of protected western lowland gorillas known as the Atananga troop — the to be habituated as part of the Loango Gorilla Project. No more than four guests can visit the troop at any given time and the treks also restricted to four times a week.  While on the trail, you will likely see other tree-dwelling monkeys, forest elephants and forest buffalo.
Where:               

Loango 

Camp:                 All park camps

Group:                Up to 4 adults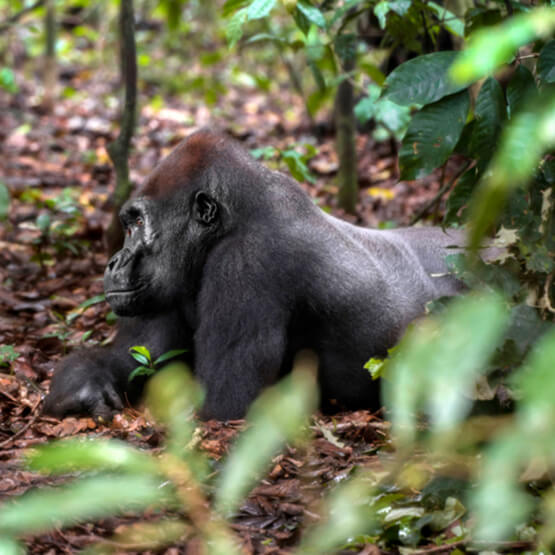 coastal wilderness
Enjoy a wilderness experience along mirrored estuaries amid hippos, crocodiles and varied birdlife is a highlight. Track the Atananga troop — a family of protected western lowland gorillas and the first to be habituated in Loango. View elephants in the forest and on the beach. Perhaps if you're lucky, a surfing hippo or two. A wildlife safari trip to Loango's savannah will also bring you as close to nature as possible. You can choose to stay at Loango Lodge or our satellite camps on the safari circuit [seasons apply].                             
Where:                 Loango 

Camp:                  All park camps

Group:                 Up to 8 adults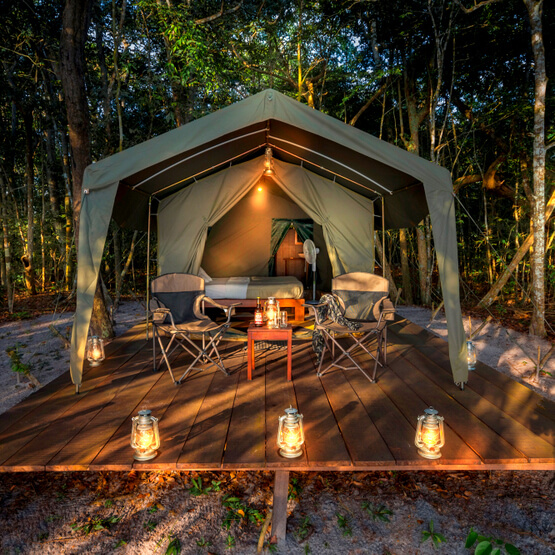 marine exploration
Watch the largest migration of nesting sea turtles and visit a turtle hatchery. On a chartered boat excursion go whale watching in Pongara's marine reserve.  Go on a nature walk and do some birdwatching. Take a drift boat through the estuary surrounded by hippos, forest elephants, birds and crocodiles. Track monkeys and chimpanzee high in the rainforest's treetops. Your accommodation is right on the beachfront at Pongara Lodge.
Where:                 Pongara

Lodge:                  Pongara Lodge

Group:                  Up to 12 adults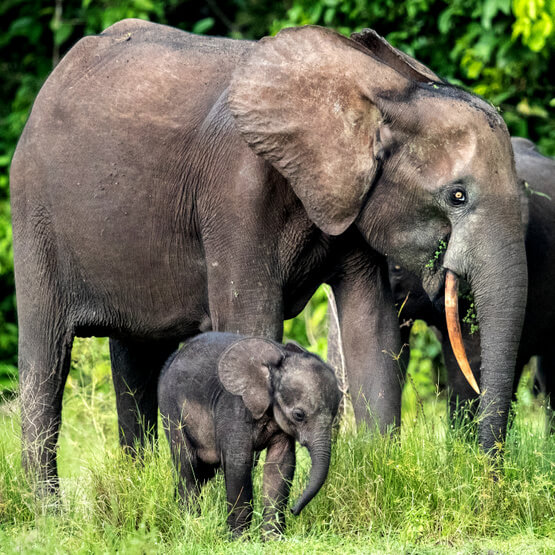 ogooué river
After a visit to Ivindo or Lopé  you can travel by road to Ndjole and onto Lambaréné. Here you can retrace the journey of Nobel-Prize laureate and medical missionary, Dr Albert Schweitzer at the Museum and stay at the Scheitzer Hospital Museum's guest home. The following day, travel by a motorised pirogue along the Ogooué River to Omboué amid bathing hippos before completing the journey at Loango National Park.
Where:               

Lambaréné 

 

Camp:                 Guest House

Group:                Up to 6 adults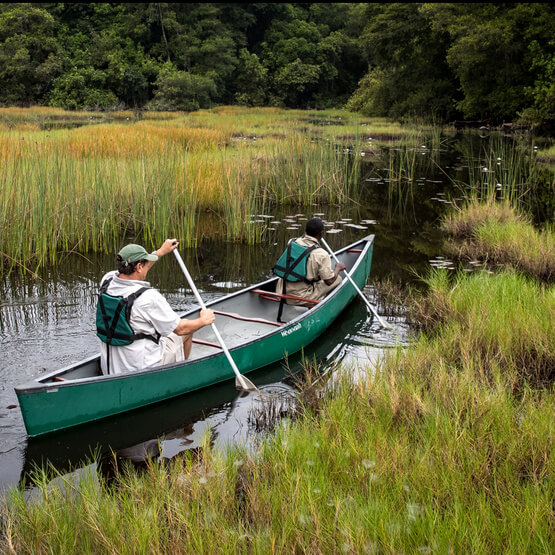 sports fishing
Though sports fishing in Loango National Park is strictly 'catch-and-release' and limited to restricted areas, anglers will still enjoy one of the world's most incredible fishing experiences. Our packages include accommodations at Loango Lodge; just 10 minutes by boat to the national park's finest fishing locations along with exclusive safari options within Loango's wilderness circuit. Additionally, we can assist with your entire travel arrangements including park transfers and overnight accommodation in Libreville, park and fishing permits as well as all meals, fishing equipment, safaris and other activities.
The rainy season from September to April offers the best catch — peaking between November to February.
Where:                Loango National Park

Camp:                  Loango Lodge

Group:                 Low impact up to eight adults
..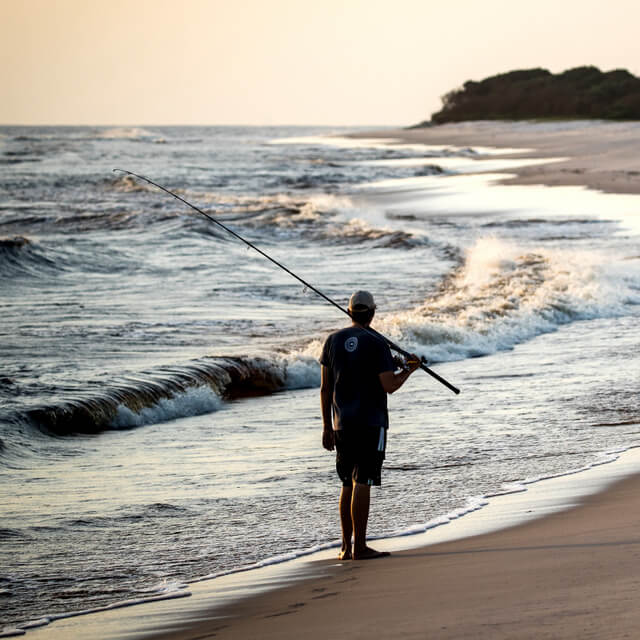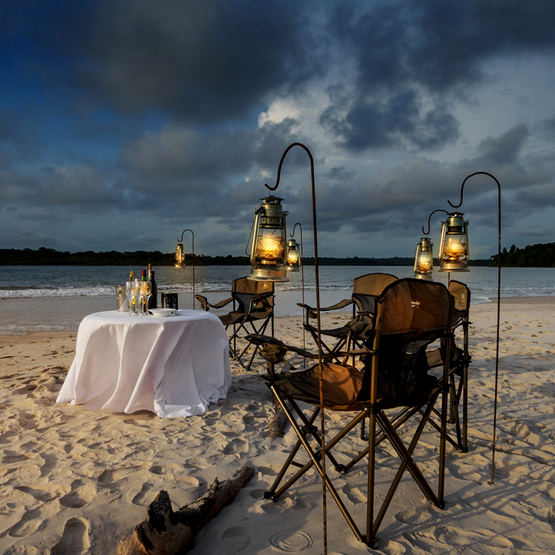 special event
In the heart of Pongara National Park's Atlantic shoreline is Pongara Lodge, a perfect place to celebrate any special event including birthdays, anniversaries, exclusive small meetings and incentives.
Catering up to 18 guests, and just a short trip from Libreville, there is plenty to experience; especially the beautiful coastline, rainforest and tracts of savannah. Just beyond the beach you can head out to sea on a chartered boat excursion and view pods of humpback whale during the migratory season or a little later during the nesting season, the arrival of leatherback sea turtles. Pongara's private lodges will also provide you with exclusive views of the shoreline.
Where:               Pongara National Park

Lodge:                Pongara Lodge

Group:                Low impact up to 18 guests 
..