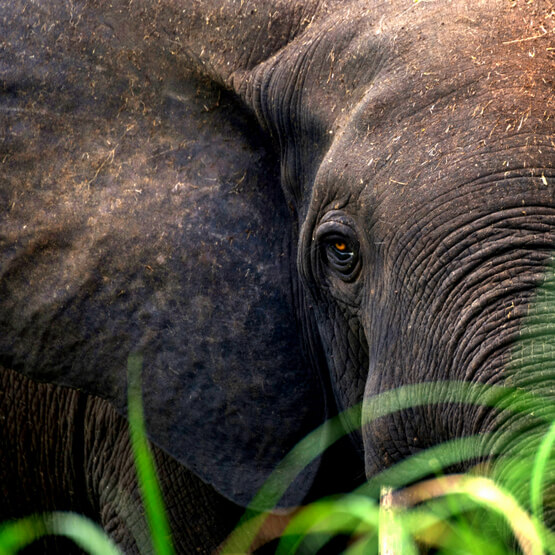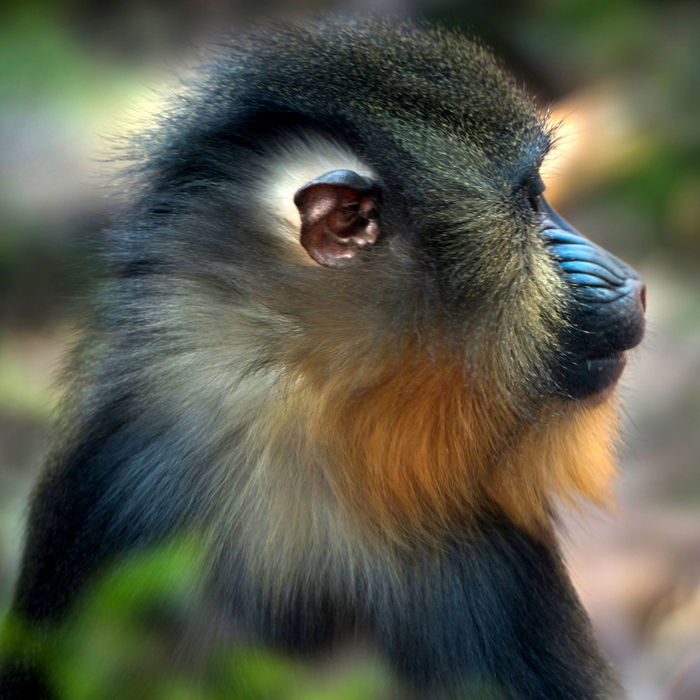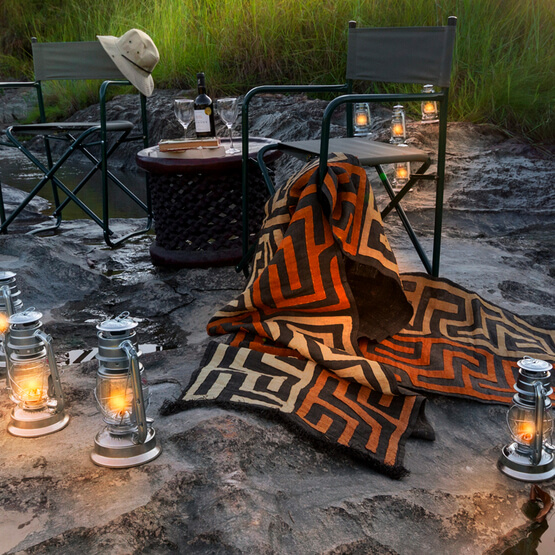 Africa's last living Eden
Parcs Gabon is unapologetically wild and beguiling  —  a time traveller's rapture.
Coined as 'Africa's Last Living Eden,' each of the 13 designated national parks that fan across Gabon not only offers some of equatorial Africa's most remarkable biodiversity but also a wealth of undiscovered wildlife experiences and unforgettable eco-adventures like no other.
Take the Trans-Gabon railway to the impenetrable rainforests and rolling savannahs of Lope National Park. Here, you will discover an inscribed UNESCO World Heritage site that serves as a vital ecological refuge for the largest gathering of mandrills as well as suntailed guenon, colobus and chimpanzee. View a family of western lowland gorillas in Loango National Park — just several of the 35,000 that gather in Gabon's storied jungles. Be spellbound by herds of forest elephants, sitatunga, golden cat and other exotic creatures that mass at an ancient forest clearing in Ivindo National Park. And for intrepid explorers, immerse yourself in the splendour of the last remnants of equatorial savannah remaining in Africa before you travel back in time to the prehistoric Stone and Iron Age sites that follow an ancient migration and trade route along the Ogooué River.
For an equally surreal experience, trek the untamed trails to the thundering chutes of the Kongou, one of the 'Wonders of Ivindo', which plummets into a lost world of idyllic wilderness — also a verdant hotspot for wildlife. Perhaps catch a glimpse of the forest elephants and hippos surfing the waves just beyond the beach at Loango or witness hundreds of migrating sea turtles nesting along Pongara National Park's shores. And for a quirky afternoon adventure, explore the labyrinth of mist-laden rivers, estuaries and entangled mangroves that straddle the coast — places also studded with more wildlife encounters than you could ever imagine. Leopard, chimpanzee, civet, forest buffalo, hundreds of bird species and old and new world monkeys — even record-sized fish, humpback whales and a snapping crocodile or two.
With only a handful of coastal bungalows and low-impact safari and nature camps either erected or suspended in the midst of extraordinary scenery, you will experience Wild Gabon on its own terms.
Welcome to Gabon Wildlife Camps & Safaris —
Gabon's premier national park concessioner.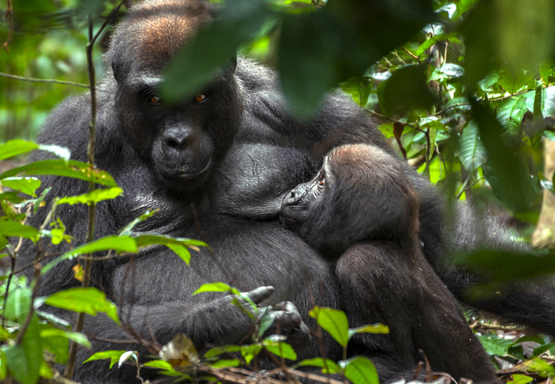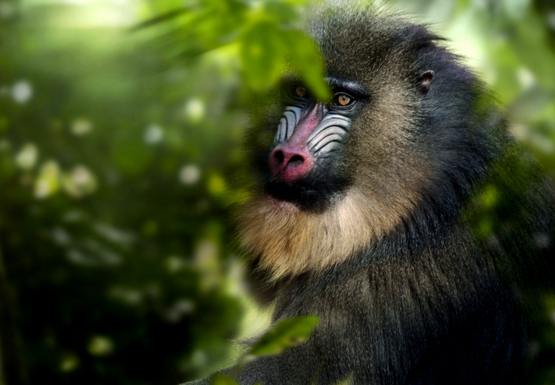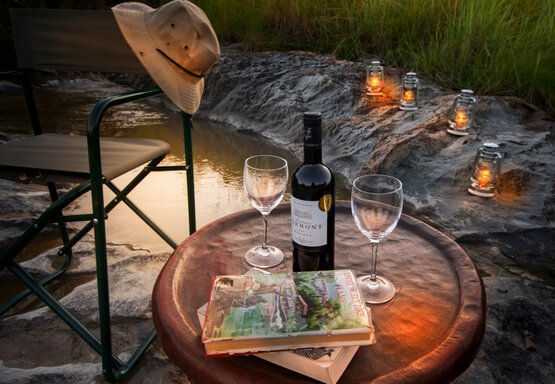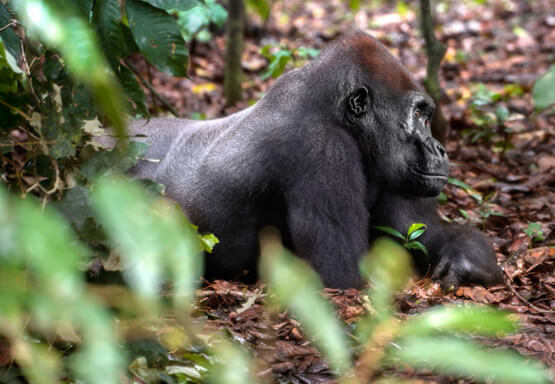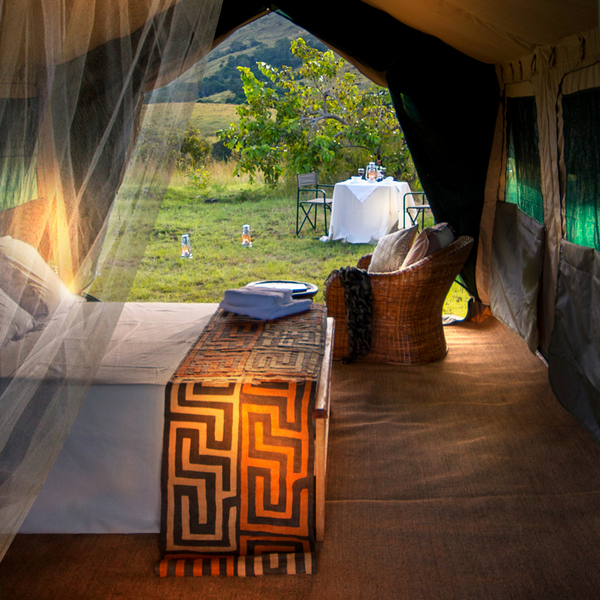 gabon's park concessioner
Gabon Wildlife Camps & Safaris [GWC] is a premier destination management company, which operates and manages tourism operations in partnership with Agence National Des Parcs Nationaux Du Gabon [ANPN] in four of Gabon's network of national parks.
Our commitment is to provide you with an extraordinary adventure as we work to protect and preserve Parcs Gabon's rich biodiversity, heritage and environment.  As such, we individualised managed visitation, safaris and activities that are tailored to the conservation of each park's unique ecosystems — a vital approach that helps create a sustainable eco-tourism model. And we also put you frontline with unforgettable wildlife encounters found nowhere else in the world. Even in the marine reserves where the magic is no less irresistible.
Each low-impact safari is packaged from start to finish to ensure that you enjoy Central Africa's astonishing Big Five [western lowland gorilla, forest elephant, mandrill, chimpanzee and hippopotamus]. They include action-packed expeditions with the best trackers that take you into pristine habitats; wild places also teaming with an assortment of monkeys, birds, nesting leatherback sea turtles, reptiles and other mammals of every size, including migratory humpback whales.
Also featured in our packages are accommodations at exclusive campsites and nature lodges; incredible sightseeing on the road less travelled, and thrilling moments in the field with researchers — programs that not only foster a deeper understanding of Gabon's wildlife but also benefit local communities and the ongoing protection of our natural assets.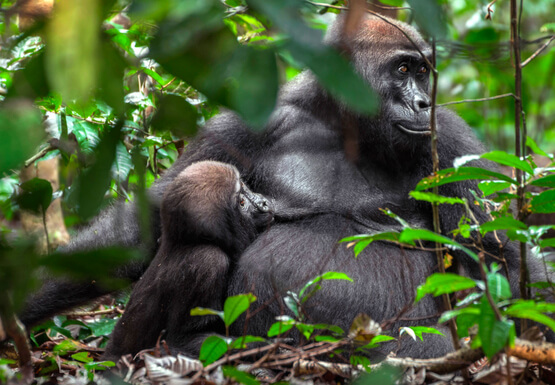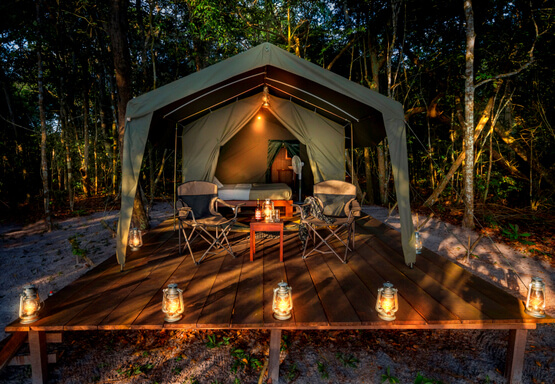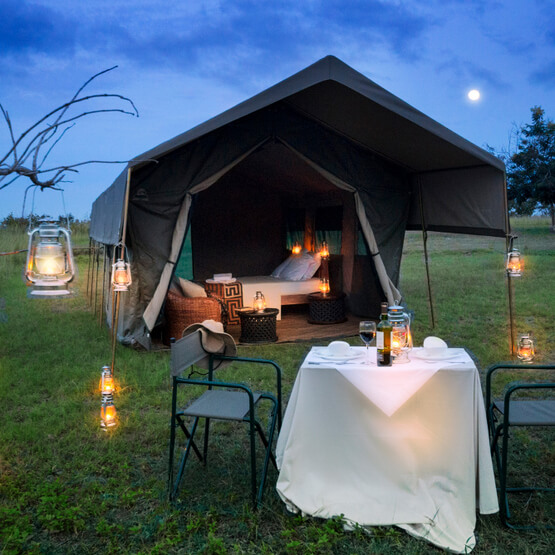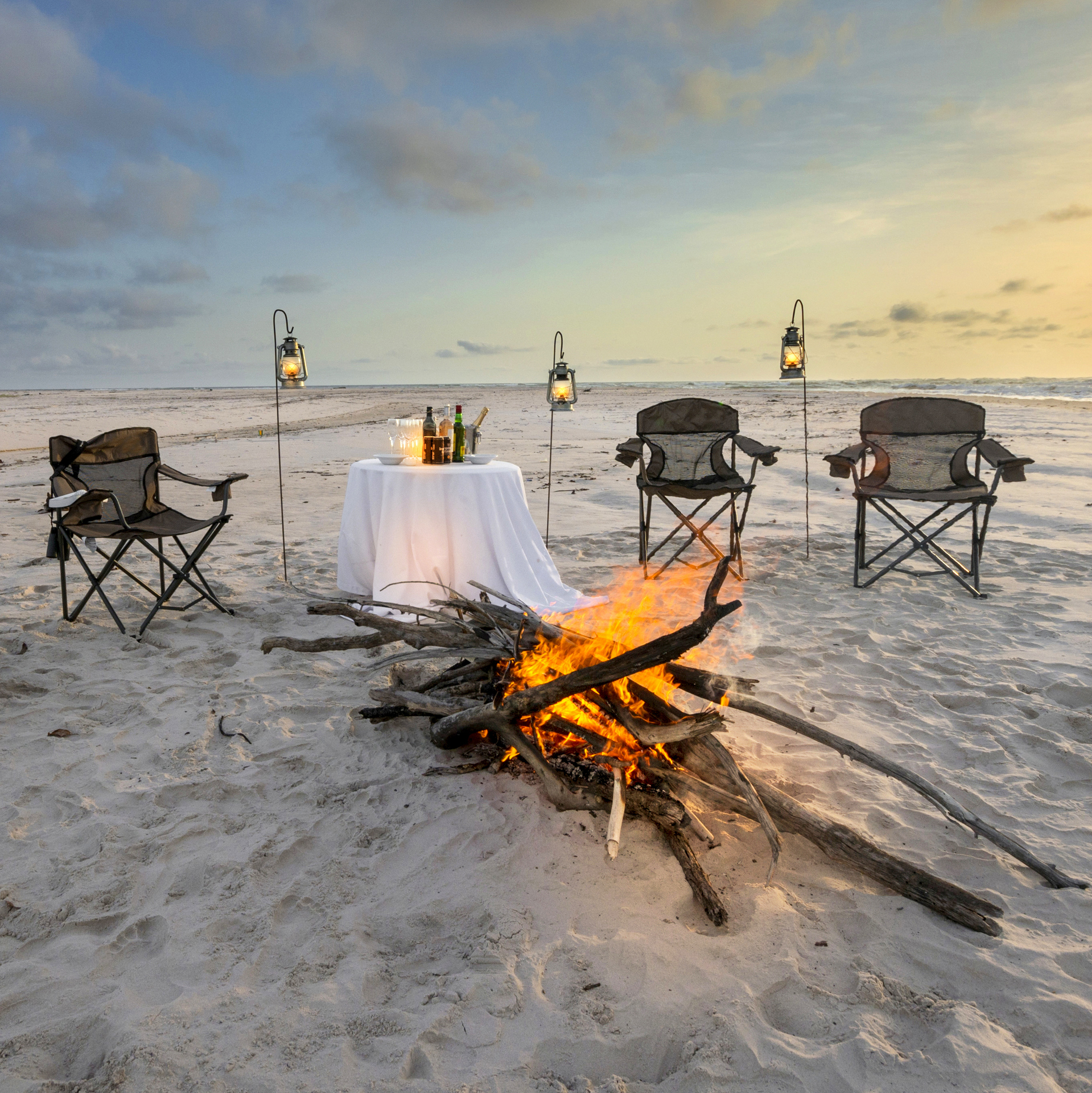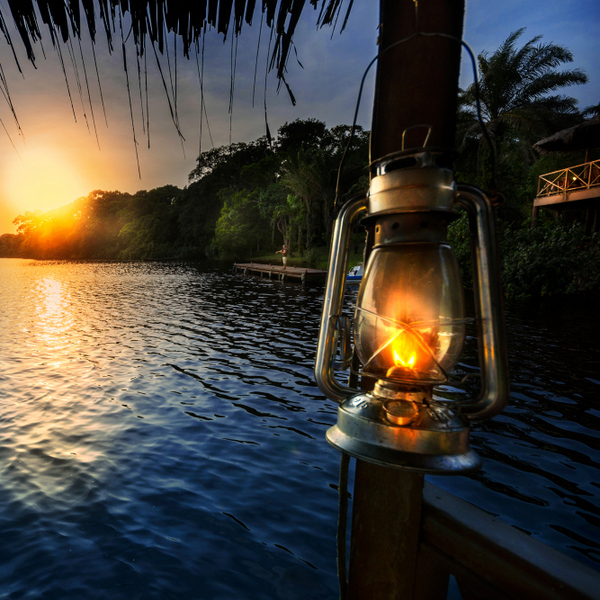 loango national park
The most extraordinary wildlife encounters are just within four hours from Libreville in Loango National Park — a maze of wild coastline, savannahs, deep-rooted mangrove swamps and lush rainforests that trace shimmering lagoons and a marine reserve brimming with countless species of fish.
You can start your adventure on Loango's pristine beach, where you can cast a line, follow the sandy trails of nesting sea turtles — even watch forest elephants and the occasional hippo venture to shore.  
For most guests, however, their thrills are found deep within Loango's jungles. Tracking a family of habituated, western lowland gorillas that headline the Loango Gorilla Project. Watching forest elephants, monkeys, chimpanzee, sitatunga, bongo, forest buffalo and assorted birdlife on safari. Blazing Loango's hidden lagoons amid bathing hippos and snapping crocodiles. And in the evenings, when Loango unveils a softer and more idyllic charm, you can enjoy a boma fire on the beach or sip on a sundowner by the river. Just you and nature, in a world far removed from the hustle and bustle.
Gabon Wildlife Camps & Safaris operate and manage Akaka Camp, Louri River Camp and Tassi Savannah Camp [only during the season] — with each immersed in uniquely different surroundings. Just outside of the national park is Loango Camps. Though managed by the ANPN, the lodge forms part of our accommodation network — beautiful locations that create unique safari experiences.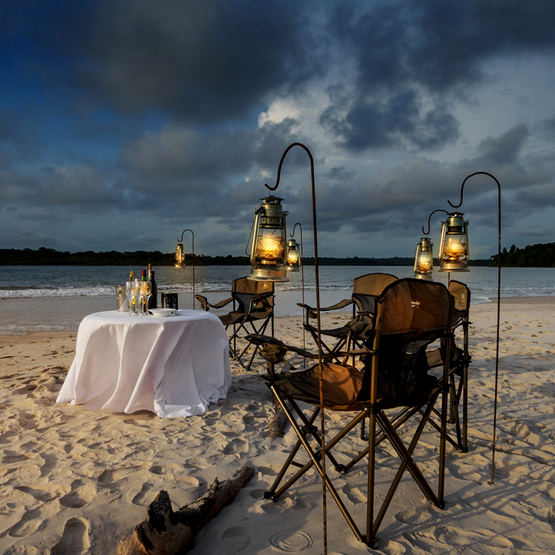 The Megatransect
In September 1999, acclaimed Wildlife Conservation Society biologist, Dr J. Michael 'Mike' Fay set out on the MegaTransect, an epic 15-month expedition that saw his team of pygmy trackers and carriers trek 3220-kilometres [2000 miles] from the Republic of the Congo's Nouabalé-Ndoki National Park through Gabon's interior to the West African coast.
As they trudged and hacked through endless mangrove swamps, leech-infested headwaters and impenetrable rainforests, Fay gathered important ecological field data for his research. All-day and throughout the night. Using a GPS device and a simple spool of string that connected him to a Fieldranger, he meticulously created a snapshot of the region's rich biodiversity from animal tracks, scat piles and compost — other times from arboreal monkey sightings and droppings of seeds. Untouched ecosystems that revealed important narratives along an unbroken tract. Yet Fay's most significant finding was at Langoué baï in the region where Ivindo National Park now lies — "Africa's Last Living Eden" as he had coined it. An ancient forest clearing that had been carved over the centuries by forest elephants and prized by wildlife for its saline-rich minerals. Like Noah's Ark after the great flood; nirvana teeming with endemic flora and a gathering of Gabon's wild forest creatures. Unfazed troops of western lowland gorillas. Scores of monkeys. Herds of elephants with tusks never destined for Africa's illicit ivory trade.
Triggering one of the most significant conservation undertakings ever seen on the continent, Fay's ground-breaking expedition and lobbying led to the creation of Gabon's 13 national parks in 2002 by the late President Omar Bongo and the establishment of Gabon's National Agency for National Parks [Agence Nationale des Parcs Nationaux]. In the same way, his imprint played an essential part in the country's conservation governance and the partnering of vital field research programs with the world's leading conservation organisations and foundations including Wildlife Conservation Society [WCS Gabon], WWF, Max Planck Institute of Evolutionary Anthropology and The Aspinall Foundation.
Ending the Megatransect on the beach at what is now Loango National Park, Fay's photographer, Michael "Nick" Nichols captured another anomaly. A small family of hippopotamuses being trounced by the Atlantic's rolling waves. It was a remarkable occurrence. Known for inhabiting the region's estuaries and rivers, Nichol's now-famous image of a 'surfing hippo' in National Geographic revealed what so few had seen before and what Gabon Wildlife Camps & Safaris and our national park partners are working hard to keep.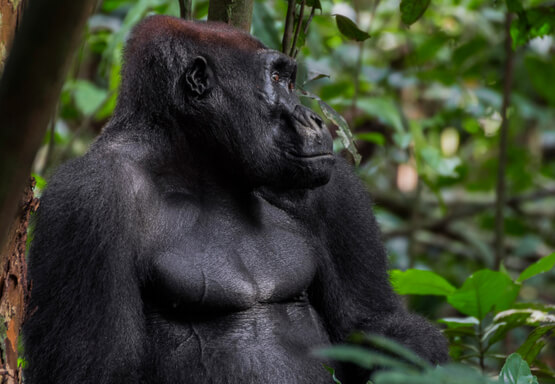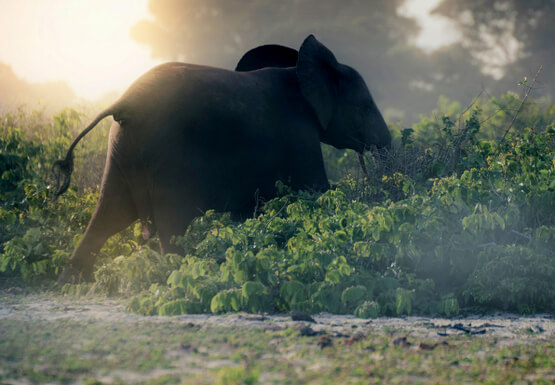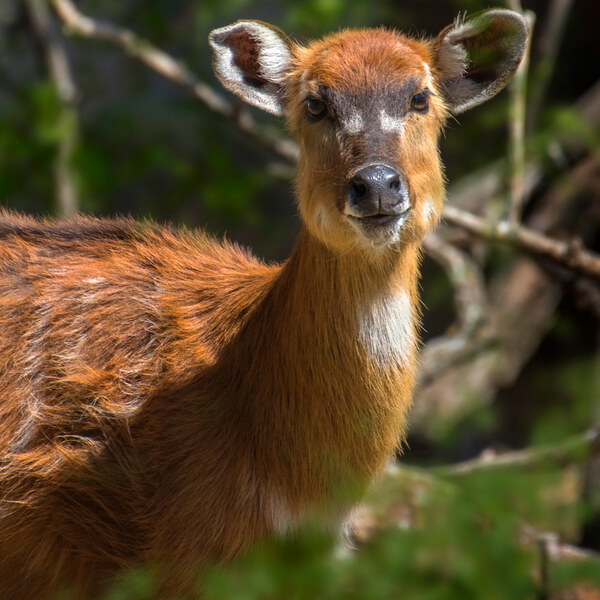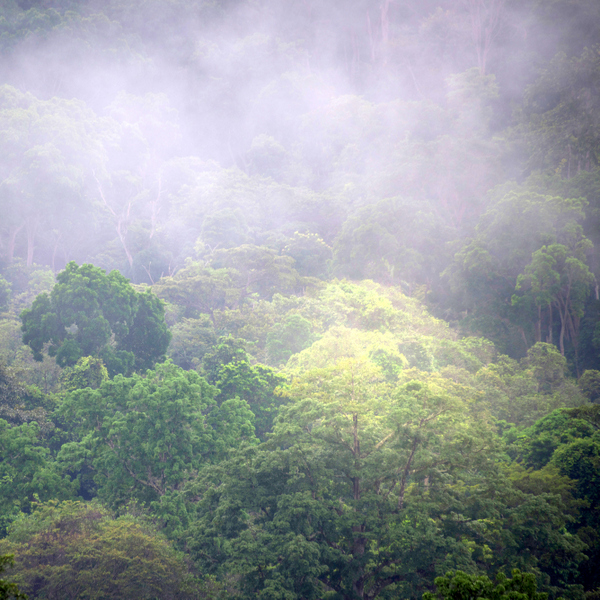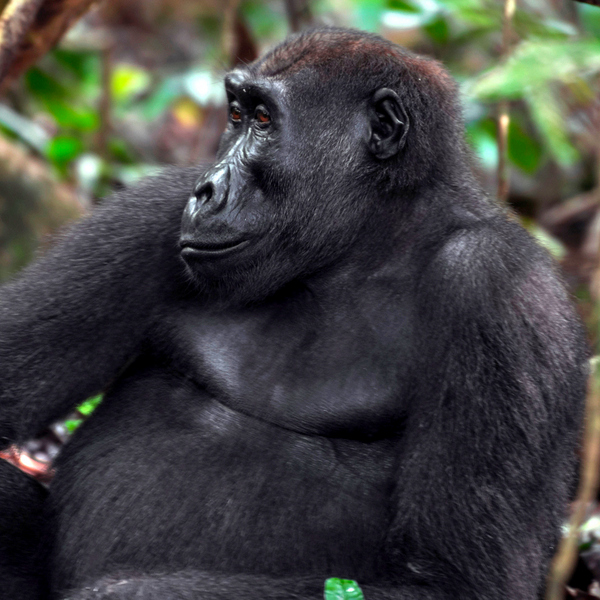 safaris & wildlife
Gabon is only one of a handful of places left on earth that remains unspoilt. Over 11% of protected landscapes woven with ancient savannahs, mangrove forests, miles of remote coastline and lush, virgin rainforest — the world's second-largest after the Amazon. Ecologically-significant habitats that are always intense with astonishing beauty and intimate wildlife encounters. And on our 'green safaris,' we find new and exciting ways for you to experience them. Sometimes on 4 x 4 wheel treks but mostly by drift boat, pirogue or on foot.
Another example of Gabon's rich biodiversity is the sheer scale of wildlife; the largest concentration of forest elephants, western lowland gorillas and mandrills found anywhere on the African continent. Out to sea, a network of pristine marine reserves also welcomes the largest migration of humpback whales and nesting leatherback sea turtles found along the West African coast. However, this is just a glimpse into Gabon's special relationship with the natural world.
Gabon Wildlife Camps & Safaris' low-impact coastal bungalows, tented camps and forest camps are equally presented in idyllic locations within four premier parks. Exclusive access that allows you to move with the landscape — extraordinary snapshots of wild jungle and savannahs intersected by tidal lagoons, swift-flowing rivers and thundering chutes. But at the heart of our safaris are a host of conservation programs — fascinating insights that allow guests to become stakeholders in the preservation and sustainability of 'Green Gabon.'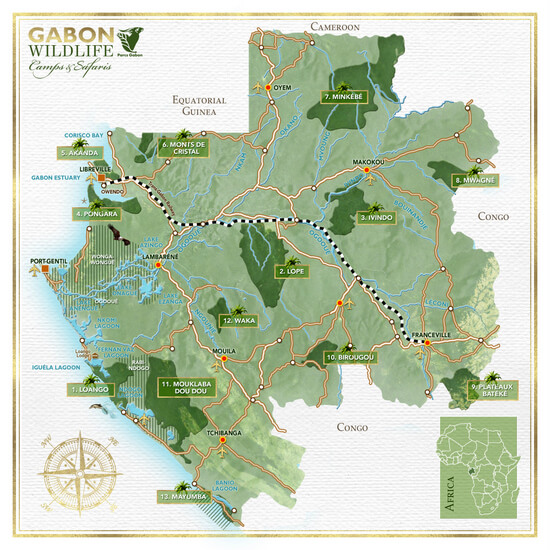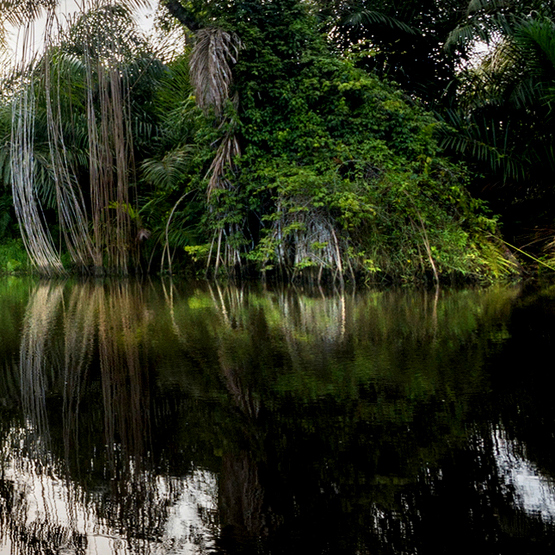 sports fishing
Along the coastline and in the secluded lagoons that surround Loango National Park is a paradise for die-hard anglers. Renown for its abundance of big-game fish — record-size king tarpon, barracuda, snapper, captain fish and whopping-sized kingfish, Loango's marine reserve alone shelters over 4,000 marine and aquatic species.  However, near the mouth of Iguéla lagoon is where the highest concentration of gamefish is found.  
Whether you're casting off from a boat, reeling them in at the beach or wading knee-deep in shallow water, there are many remote areas where you can get into a duel with a hard-fighting catch — even in the mangrove swamps where fly-rodders are likewise spoilt for choice.
Following the tide, most fishing excursions commence before daybreak and end late morning before recommencing late afternoon until after dark. Fishing, however, is strictly catch-and-release and is limited to restricted areas. 
The rainy season from September to April offers the best catch — peaking between November to February. Fishing packages include equipment and a guide along with accommodation at Loango Camps, which is only 10 minutes by boat to the park's best fishing spots. Extended stays can be packaged in conjunction with a safari either within the wilderness circuit of Loango National Park or in any other park where our camps are based.